Traditional Inuit Birthing Knowledge
Preparing Nunavut Birthing Assistants by Preserving Inuit Birthing Knowledge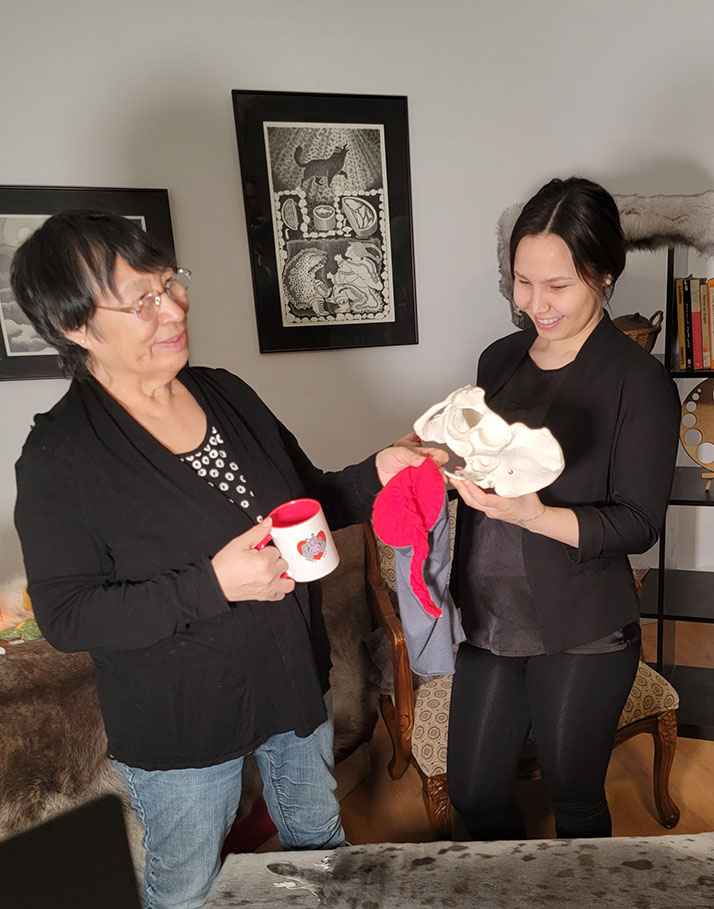 This unique program offers traditional Inuit birthing knowledge to Nunavummiut. Uummati believes modern birthing knowledge can benefit greatly with the incorporation of many traditional Inuit practices.
All Inuit women looking to advance their knowledge and skills in traditional birthing knowledge are welcome to take this course.
This compliments a doula certification and anyone who works in the Perinatal field.
Course Progress
Course Contents
Welcome & Introductions | ᑐᓐᖓᓱᒋᑦ ᐊᒻᒪᓗ ᐱᒋᐊᕐᕕᖓᓄᑦ
Prenatal | ᓯᖓᐃᓂᖅ 
Childbirth | ᐃᕐᓂᓂᖅ
Post-Natal | ᐃᕐᒥᓵᓯᒪᓗᓂ
Newborn Care | ᐃᓅᓵᖅᑐᒥᒃ ᐸᖅᑭᒃᖠᓂᖅ (ᑲᒪᓂᖅ)
Wrap-Up | ᐱᐊᓂᒃᐸᓕᐊᓕᕋᑦᑕ